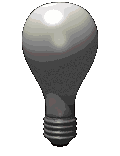 He Knows Too Much!
heknowstoomuch.com
THE MOST INTERESTING MAN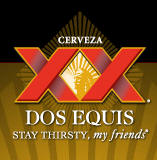 Recently, Dos Equis Beer has been running an ad campaign featuring "The Most Interesting Man in the World." Their MIMITW is fully fictional. I am for real, as I wrote to the folks at Heineken, who import Dos Equis.
September 29, 2008
Cervezas Mexicanas
White Plains, NY
Gentlemen:
I have been impressed by your "Most Interesting Man" campaign for Dos Equis. My problem is that your guy is FICTIONAL. You should have a real, genuine man as your most interesting flag-bearer, as Dos Equis is a real, genuine Mexican Beer (albeit by a German brew master).
You will find from the blurbs below that I am every bit as interesting as your most interesting man, and probably more so. I am also handsomer and richer, although probably not as well known. And, I am an actual Dos Equis consumer.
He speaks the official or majority language of over seventy countries like a native, as well as being fluent in German, conversant in Spanish, and inscrutable in Japanese.
He has given expert testimony in over 230 jury trials.
He is equally handy with a six-gun, a spear-gun, a caulking gun, a spray gun, a staple gun, a soldering gun, or a grease gun.
He has driven rallies Grenoble and Monte Carlo.
He has negotiated gem prospecting rights with an African Chief. He could go into a pawn shop with a fist full of c-notes and come out with a million dollar diamond.
He has kept bees, rabbits, ducks, and chickens. He has grown subtropical fruits and jojoba, and his collection of cymbidium orchids is the envy of many.
His SCUBA diving certificate is so old it should be in a museum with Cousteau's flippers. He has fished for championship bill fish.
He learned photography using sheet film and has not progressed to digital, even though he learned computer programming on a 2K computer the size of a home freezer and built his own personal computer.
He is a pioneer of the world wide web with over a dozen web sites. He is a published historian, musicologist, poet, lyricist, and writer of fiction and non-fiction.
He sets up observatories for eclipses and other celestial phenomena, and is an advocate for and user of solar and wind power.
He is known for a daring winter ascent of the steepest escarpment in the western hemisphere.
He volunteers his time in several lifesaving activities.
He has passed a quiz show test five times, but has not been invited on the show. They don't want to lose their million.
He REALLY IS the most interesting man in the world. And his favorite beer is ORIGINAL Dos Equis.
Jay W. Pr

šton, BA, MS, MS, CSP, PE, CMIOSH, FIAE, GIAG
October 9, 2008
Dos Equis del EEUU
White Plains, NY
Dear Dos Equis Folks:
The Most Interesting Man in the World does not need an ASSISTANT. He needs a REPLACEMENT!
I challenge the Most Interesting Man in the World to show that he is more interesting than I am!
I challenge the Most Interesting Man in the World to show that he is handsomer and richer than I am!
Does the Most Interesting Man in the World accept the challenge? Can he?
Yours,
Jay William Pr

šton, BA, MS, MS, CSP, PE, FIAE, CMIOSH, GIAG
How can the real Most Interesting Man in the World help you?
Inquire at: (

10) 645-8789